Essential-PlayerInfo
Introduce
GitHub Address: https://github.com/Team-Jackdaw/Essential-PlayerInfo
This is a very lightweight plugin for Velocity proxy.
Used API of Velocity 3.1.0, so it may only support Velocity version 3.1.0 and above, and other versions have not been tested.
Feature
Global PingList
Display the player ID on the Minecraft server list.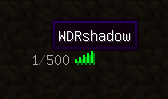 Global TabList
Show global players on the TabList.

Global Chat & ConnectionTips
The most basic cross-server chat function. & Simple connection tips.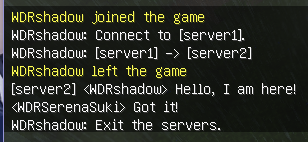 Config
# essential-playerinfo
# Global tablist
[tabList]
    enabled=true

# Global massage
[message]
    enabled=true

# Ping List
[pingList]
    enabled=true
    
# ConnectionTips
[connectionTips]
    enabled=true

To do list
1. Get the server list and provide a way to click to switch.
2. Let players customize the default server.
3. Add a way to customize the messages.
Release Download
You can download HERE!